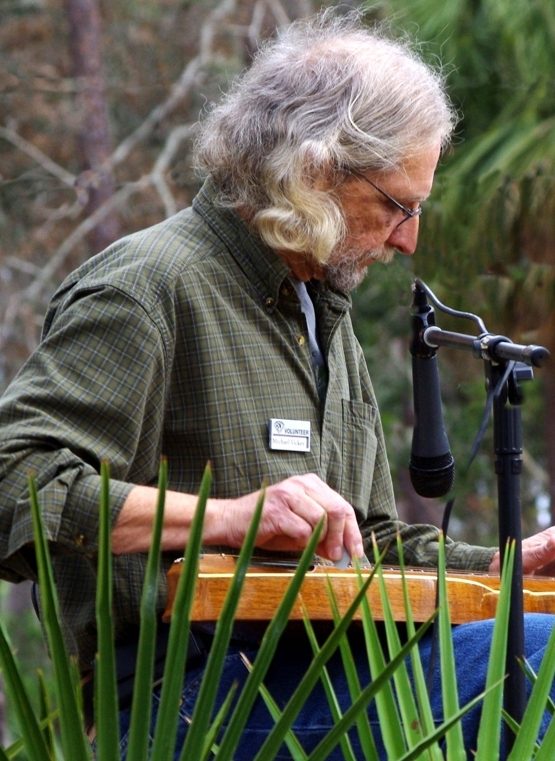 Michael Vickey began playing mountain dulcimer and 5-string banjo in 1972, but has rarely played banjo since 1995 when he began concentrating on hammered dulcimer. Michael has received numerous first-place awards at both hammered dulcimer and mountain dulcimer competitions, including the Florida Old Time Music Championships and the National Mid-Eastern Regional Competitions. He has composed a number of tunes in the traditional style – several of which can be heard on the band's CDs, and on his recently released "Dulcimer Music with friends" CD. Michael is a native of Northwestern Pennsylvania and is the semi-retired owner of a graphic design and letterpress printing business. He has traveled the South extensively where he's shared his love of traditional music while seeking out new tunes to share with the band back home.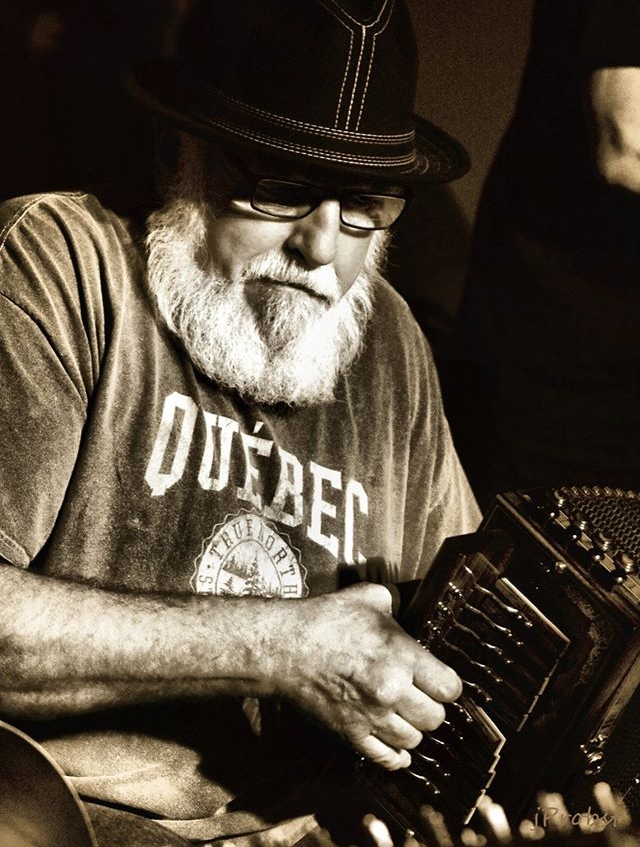 Mark Zimmer has played guitar since the late 60's and met Michael in 1972. The two formed a band in Northwest Pennsylvania shortly after meeting, and played with various local musicians and at local contra dances until joining up with Sue in 1980. His love of music and years of experience help give the band's tunes a tight and dynamic rhythmic intensity. The past few years Mark has also played Quebec-style accordion, and examples can be heard on the band's upcoming 4th CD. Mark is a retired Master Electrician. His interest in and knack for finding unique out-of-the-way places to visit has led him to travel extensively and form friendships throughout North America, the Caribbean and northern Europe.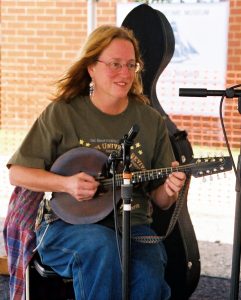 Susan Beates met up with Michael and Mark in 1980 and immediately formed a bond that blossomed into the unique brand of traditional music for which the Good for Nuthin String Band is known. Sue's melodic mandolin style has been a mainstay of the band. Her early training in classical cello and academic studies at West Virginia University in traditional American music and folk arts have contributed greatly to the band's authentic sound. Growing up in a U. S. Navy household, Susan's travel experience inspired her to love weaving, music and history.  She now resides in Northwestern Pennsylvania and has recently retired from her position as Curator and Historian at Pennsylvania's Drake Well Museum.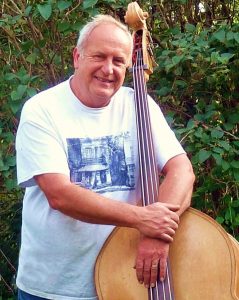 Roger TeWinkle from Sherman, New York, has played upright bass with the Good for Nuthin String Band since 1998. His interest in playing bass was the result of a household sale find: a 1940's upright bass that was in pieces. Roger's extensive knowledge of and ability for fine woodworking enabled him to reassemble his find. He played for a brief time with another group of Western NY musicians before meeting up with the Good for Nuthin's at a house concert in the summer of 1998. Roger and his lovely wife Jen reside in the town Westfield, NY.